2023 MANS Administrators' Conference
The 2023 MANS Administrators' Conference is October 11-13, 2023
This years' conference will be held at the beautiful Shanty Creek Resort in Bellaire, MI.
The conference registration rate is $390.00 per person for early-bird (August 31, 2023) and $410.00 per person regular rate for MANS members. Administrators that work in schools that are not yet MANS members are welcome to attend at the rate of $450.00 per person.
The 2023 MANS Administrators' Conference will focus on providing administrators with the knowledge and skills to create a supportive learning environment in their  schools. Attendees will receive resources for further learning, including hands-on activities to implement right away. Come prepared to learn, network, and connect with fellow nonpublic school administrators while learning strategies for promoting social-emotional health in your school community.
Up to 6.25 SCECHs have been approved!
Title II Part A Funding
The Michigan Department of Education has determined that 95% of the total cost of attending the MANS conference is eligible for reimbursement using Title II Part A funds .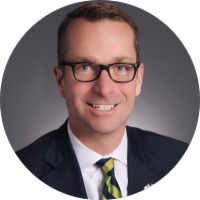 Ted Neitzke, CEO of CESA 6: Ten minutes with Ted, and you'll be energized by his optimism and passion for leadership. You will also have an understanding of why the people who know him the best say that he is "contagiously energetic, insanely curious, service-oriented, and passionate about the young people of our world."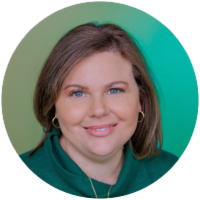 Julie Emory-Johnson, Ed.D., National Partnership Director, Friendzy: Julie currently serves as a National Partnership Director at Friendzy. As the child of educators and raised in a family of lifelong learners, she knew from an early age that she was destined for a career in education.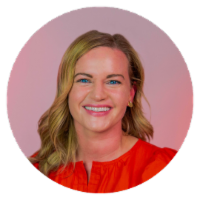 Whitney Stovall, MS, NCC, Catholic School Partnership Specialist, Friendzy: Whitney Stovall is a National Board Certified Counselor and the Catholic School Partnership Specialist at Friendzy. Before joining the team at Friendzy, Whitney served as a PreK-8th grade School Counselor for a decade at Catholic schools in Tennessee. Whitney's experience as a school counselor and passion for Catholic education fuels her as she collaborates with and supports Catholic educators in their mission to serve their school communities through implementing school-wide social-emotional character development with the Friendzy program.
There will be an optional golf scramble on Thursday, October 12 starting at 3:45. Join your colleagues, MANS and our Business Partners for a 9-hole shotgun start scramble for only $30.00! You must pre-register for this event.
Thank you to Friendzy, Catapult, Michigan Virtual, Lakeshore Learning, FACTS and Archangel for sponsoring this event with your annual Business Partnerships with MANS!
Conference Sponsorship Opportunities – SOLD OUT!
The Michigan Association of Non-public Schools (MANS) is the largest association serving Michigan's nonpublic schools. Representing 346 schools across the state, MANS provides professional development, advocacy, accreditation, and innovative services to members. With more than 200 participants, the MANS Administrators' Conference brings together Michigan's non-public school decision-makers together for two days of professional learning and fellowship.
The MANS Administrators' Conference sponsorship opportunities are sold out! We thank everyone for their interest and encourage you to look for information for the exhibit hall that will go along with the 2024 MANS Education Conference and Expo, held at Huntington Place in Detroit, October 10 & 11, 2024. Send inquiries to Molly Koll.
MANS 2023 Awards
MANS recognizes excellence in education within member schools with several awards. During the 2023 MANS Administrators' Conference, the Fr. Zwers and Sr. Dorita Wotiska awards will be given out during the Wednesday evening Awards Reception and Dinner.
Fr. John B. Zwers Award
This award recognizes Pastors and leaders from MANS constituencies for their support and involvement with faith-based schools. The criteria for this award is a person who has a strong history of support for faith-based schools; is able to articulate the importance of faith-based schools; has ongoing connections to their school community, its parents, teachers, and students; and has demonstrated support for your work in leading the school community.
Sr. Dorita Wotiska Faith-filled Administrator Award
This award recognizes an administrator(s) who demonstrates the very best in faith-based education and is recognized as servant leaders in their buildings and in the broader education field. Administrators may be nominated by pastors, superintendents, and other school administrators.
Congratulations to the 2023 Fr. John B. Zwers Awardees:
Fr. Mike Murray, St. Martha Parish and School in Okemos, MI
Rev. John Witvliet Sr., retired
Rev. Dr. David P.E. Maier, retired
The room block is expired – however, if you still need a room, please call Shanty Creek at 866.695.5010 and tell them you are booking a room with the MANS Administrators' Conference.  They will put rooms in the block based on availability.
Things to Do in Bellaire, MI
Golf Scramble: The Thursday afternoon golf scramble at Summit Golf Course still has a few spots available. If you have already registered for the conference and would like to add in golf, please contact Shelley Long. No onsite additions will be available.
Wine Tasting: Interested in wine tasting at Torch Lake Cellars? Please call ahead at 231-377-9109 for reservations.
Short's Brewery: Short's in Bellaire is prepared for a large dinner crowd. Plan to get there early and to wait. Their address is 121 N. Bridge St., Bellaire, MI 49615.
MANS Bowling and Game Night: Whatever you do Thursday afternoon, don't forget the Thursday evening games night at Bellaire Lanes starting at 7:00 p.m. with pizza, arcade games, bowling, laser tag, cash bar, and a great 80's cover band called Robot Lovers featuring an outstanding principal in Michigan!
Thank you to our Business Partners for your support!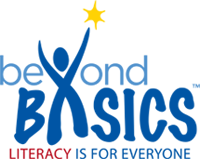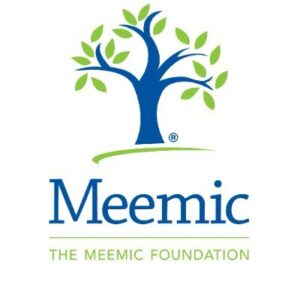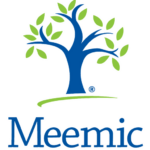 2023 MANS Administrators' Conference