2023 MANS Administrators' Conference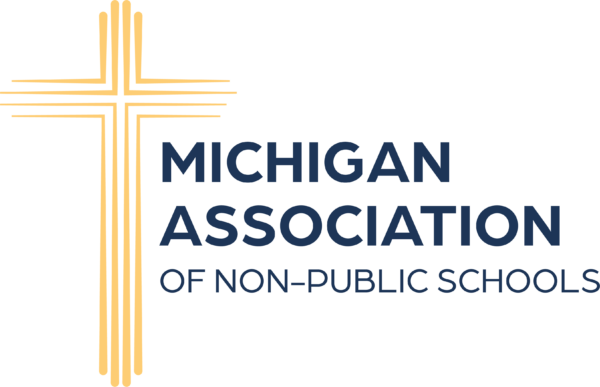 The 2023 MANS Administrators' Conference is October 11-13, 2023
This years' conference will be held at the beautiful Shanty Creek Resort in Bellaire, MI. Look for registration to open spring of 2023.
The conference registration rate is $390.00 per person for early-bird (ending mid-August) and $410.00 per person regular rate for MANS members. Administrators that work in schools that are not yet MANS members are welcome to attend at the rate of $450.00 per person.
The 2023 MANS Administrators' Conference will focus on providing administrators with the knowledge and skills to create a supportive learning environment in their  schools. Attendees will receive resources for further learning, including hands-on activities to implement right away. Come prepared to learn, network, and connect with fellow nonpublic school administrators while learning strategies for promoting social-emotional health in your school community.
Announcing Thursday keynote speaker Ted Neitzke and Friday keynote organization Friendzy!
Both will be speaking on self-care for leaders, moving into strategies to promote staff wellness and a culture of support.

There will be an optional golf scramble on Thursday, October 12 starting at 3:45. Join your colleagues, MANS and our Business Partners for a 9-hole shotgun start scramble for only $30.00! You must pre-register for this event.
Thank you to Friendzy, Catapult, Michigan Virtual, and Lakeshore Learning for sponsoring this event with your annual Business Partnerships with MANS!
Connect with Michigan's Non-public Schools Decision Makers!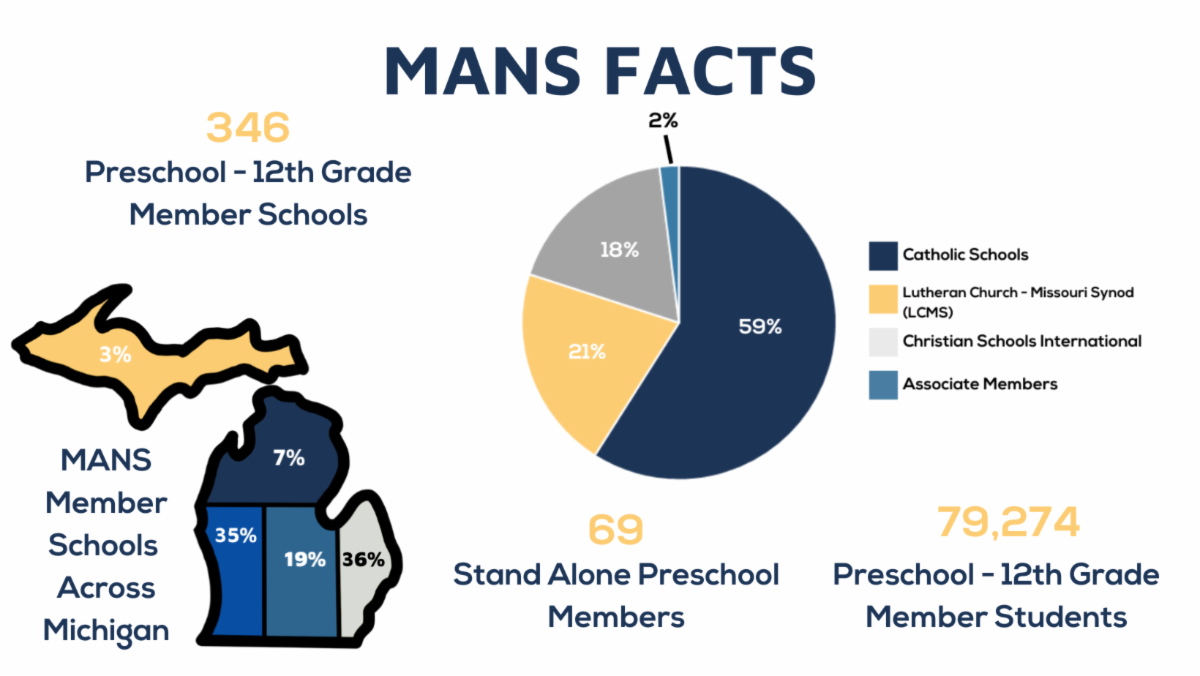 The Michigan Association of Non-public Schools (MANS) is the largest association serving Michigan's nonpublic schools. Representing 346 schools across the state, MANS provides professional development, advocacy, accreditation, and innovative services to members. With more than 200 participants, the MANS Administrators' Conference brings together Michigan's non-public school decision-makers together for two days of professional learning and fellowship.
The MANS Administrators' Conference is an excellent place to connect with administrators and superintendents. Join us as a sponsor to share the wonderful services and products you provide schools. Don't miss this opportunity!
MANS 2023 Awards
MANS recognizes excellence in education within member schools with several awards.
In 2023 there will be two awards given at the Administrators' Conference at Shanty Creek Resort.
Fr. John B. Zwers Award
This award recognizes Pastors and leaders from MANS constituencies for their support and involvement with faith-based schools. The criteria for this award is a person who has a strong history of support for faith-based schools; is able to articulate the importance of faith-based schools; has ongoing connections to their school community, its parents, teachers, and students; and has demonstrated support for your work in leading the school community.
Click Here to Learn More and Nominate a Deserving Recipient!
Please submit nominations no later than May 26, 2023 so that the MANS Board of Trustees may review the nominations and make a decision during their June Board Retreat.
Sr. Dorita Wotiska Faith-filled Administrator Award
This award recognizes an administrator(s) who demonstrates the very best in faith-based education and is recognized as servant leaders in their buildings and in the broader education field. Administrators may be nominated by pastors, superintendents, and other school administrators.
Click Here to Learn More and Nominate a Deserving Recipient!
Applications are due no later than 5:00 p.m. on June 23, 2023. Each eligible nomination will be reviewed by a diverse team of educators who will make recommendations to the MANS board of Trustees in August. Award winners will be notified by August 31, 2023.
A block of rooms at Shanty Creek Resort has been reserved for administrators who serve Michigan's nonpublic schools. To reserve a room, you may click here for online reservations, or call directly to Shanty Creek at 866.695.5010 and tell them you are booking a room with the MANS Administrators' Conference.
Book no later than September 10, 2023 to secure a room in the room block!
Thank you to our Business Partners for your support!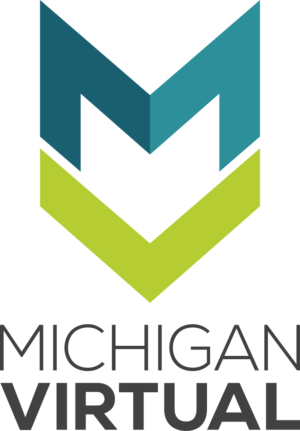 2023 MANS Administrators' Conference