In the 1960s, a group of leaders from the Catholic, Lutheran Church – Missouri Synod (LCMS) and the Christian Reformed schools met to discuss educational issues such as auxiliary services for private school students, bus transportation, vouchers, shared time and education. During these meetings, the seeds were sown for the formation of the Michigan Association of Non-Public Schools (MANS) in 1972. Non-public school leaders found at that time, just as today, there is legislative strength in numbers. One of the group's first successes was playing an instrumental role in passage of the Auxiliary Services Act – an act which to this day provides health, remedial and psychological services to non-public school students.
MANS continues to provide services that meet the needs of MANS Christ-centered schools. MANS works to promote educational excellence and advocates on behalf of all non-public schools supporting our commitment to school choice in Michigan.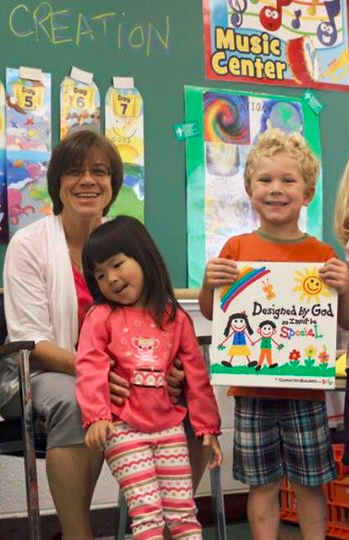 MANS convenes Christian educational leaders from multiple faith traditions to:
Advocate for and empower faith-based administrators toward excellence
Advocate for faith-based schools with public policy makers
Raise visibility, value, and awareness of faith-based schools
Provide resources for quality instruction and managerial practice that enhance faith-based education.
MANS is recognized as the essential voice advancing equity and excellence for all of Michigan's faith-based, Christ-centered schools.
Educating the next generation is everyone's responsibility. We believe parents are the primary educators of their children. Parents partner with schools, churches, communities and local, state and federal government in order to provide the best opportunities for their children.
All parents need to have the power to choose their children's educational delivery system. This power is currently limited due to the funding structure of education and constitutional prohibition.
Educational opportunities need to be as diverse as the educational needs. Everyone has a right to be able to learn. Effective opportunities need to be extended to the learner so that he/she can work to reach his/her potential.
Christian school leaders must build coalitions with other faith-based and independent school organizations to advance policies recognizing school choice in education.
Technological changes are a significant force in changing the delivery of education to all students. Financial support for these new technological advances in education need to be funded across public and non-public lines.
Currently funded national programs that serve students with various needs must be funded at least to the current levels. The programs that impact children in non-public schools need to be maintained or enhanced.
A cooperative spirit needs to exist between the local public school district and the non-public school in the planning and delivery process of the various Title programs. Measures need to be taken to ensure the non-public schools are consulted in a timely manner during the planning process and to ensure that decisions regarding these programs are made in conjunction and cooperation with non-public schools.