MANS 2022 Education Conference and Expo: An Enduring Light in Education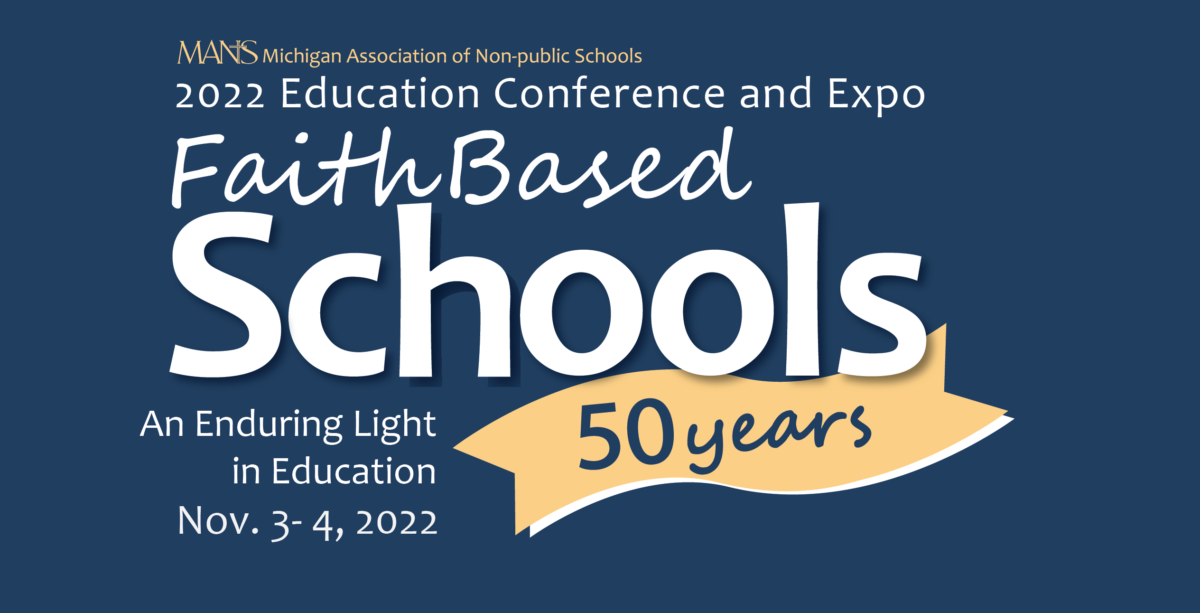 Sponsorship & Exhibitor Information
The Michigan Association of Non-public Schools (MANS) is celebrating 50 years of service to Michigan's nonpublic schools culminating with the MANS Education Conference and Expo in Lansing, Michigan. With more than 2,000 educators in attendance, this conference is an excellent opportunity to share products and services with Michigan's nonpublic school leaders, teachers, and administrative support personnel.
Click here to see the Exhibitor Prospectus.
MANS is excited to announce
Thursday Keynote Speaker Gerry Brooks.
Join us at the conference on November 3, 2022 for Gerry's keynote presentation! Click here for Gerry's bio.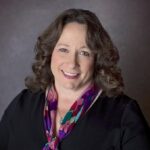 MANS is excited to announce Friday Keynote Speaker Sheri Wohlfert!
Join us at the conference on Friday, November 4 to hear from Sheri Wohlfert, the 2018 Teacher of the Year Award recipient and teacher, mother, and blogger of joyfulwords.org.
Conference Overview
Wednesday, November 2 – Early registration from 2:00 to 5:00 p.m. followed by the Zylstra Award Dinner, a private event for MANS Board of Directors, committee members, awardees and their invitees only. All others may enjoy the Lansing area and many dining options!
Thursday, November 3 – Gerry Brooks keynote, breakout sessions and excursions and evening activities.
Friday, November 4 – 5K run, Sheri Wohlfert keynote and devotions, and breakout sessions.
Registration fee: $200 per person (with additional fees for boxed lunches, excursions, 5k, and optional activities)
For the first time in the history of the Education Conference & Expo, the conference will be held in Lansing, Michigan at the Lansing Center (with overflow breakout rooms at the Radisson).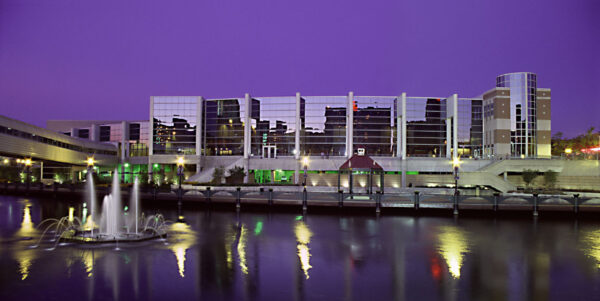 Call for Presenters
MANS is pleased to invite you to present at the MANS Conference and Expo on November 3-4, 2022, coming to Lansing for the first time!  In 2022, MANS will be celebrating 50 years of advocacy and support for faith-based schools in Michigan. This conference will be a wonderful opportunity to celebrate the legacy and future of faith-based education where schools build disciples and leaders.
Please complete the following RFP to submit a 75-minute workshop proposal. Completion of this Call for Presenters does not guarantee a presentation spot. All applicants will be notified of their status by May.
Thank you again for your commitment to quality professional development for faith-based educators in Michigan.
Overnight Room Blocks
There are room blocks at both the Radisson Lansing Downtown (soon to become a DoubleTree) and at the Courtyard by Marriott Downtown Lansing.
Radisson Hotel Lansing (soon to become a DoubleTree)
To make a room reservation please click on Radisson Hotel Lansing
Once you select the room type, complete the Hotel Booking Form.
The booking form will ask for the guest details and email address.
Secure payment option is the section of the booking form that holds your credit card details. Input your credit card information.
Once you have completed this step click the Book Now button and your reservation will be sent immediately to the Hotel.
To make room reservation by phone call (800) 333-3333. It is important that each of your guests identify themselves as part of the group, and provide us with guest name, requested type of room and the date of the conference. Use the Promotional Code: "MANS22" to receive your discounted group rate.
The room rate is $144 per night.
MANS 2022 Education Conference and Expo: An Enduring Light in Education