This event has passed
2020 MANS School Law Seminar
Start
June 25, 2020 8:30 am
End
June 25, 2020 12:00 pm
Virtual School Law Seminar
June 25, 2020
Join the Michigan Association of Non-public Schools at our fifth annual and first virtual School Law Seminar. This half-day session will provide a legal overview on important topics impacting non-public schools.
Scheduled to speak via Zoom webinar are Conor Dugan, Warner Norcross Judd, Leonard Wolfe, Dykema, and John Cashen, Bodman PLC on Coronavirus/COVID-19 legal issues.
Registration is now open for the first ever virtual School Law Seminar. Click here for details and to register!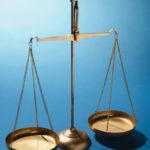 2020 MANS School Law Seminar