This event has passed
MANS School Law Seminar 2023
MANS 2023 School Law Seminar on June 16, 2023 in Lansing
The Michigan Association of Non-public Schools Law Seminar for 2023 presents an engaging and informative half-day with legal experts who will share their knowledge and experience in navigating the complex legal issues facing non-public schools.
This event is at capacity! 
Michelle Kolkmeyer
Senior Associate at Bodman Law
Ms. Kolkmeyer will cover school and student threat protocols as well as the recent expansion of the Elliot Larsen Civil Rights Act and potential impact to faith-based schools.
Ms. Kolkmeyer is a member of Bodman's Litigation and Alternative Dispute Resolution and Workplace Law Practice Groups. She counsels clients in connection with employment law matters and represents clients involved in commercial litigation matters.
Before joining Bodman, Ms. Kolkmeyer was in-house Litigation and Employment Counsel to Meridian Health Plan, Inc. in Detroit, where she counseled the human resources, compensation, and benefits departments on various legal issues. At Meridian, she served as defense counsel in numerous matters involving complex healthcare, pharmacy benefit management, and employment issues and litigated a complex class action involving wage/hour and other employment-related claims. She also prepared and reviewed corporate contracts and prepared employee policies, procedures, and handbooks.
Kimberly Root
Manager of the Office of School Safety, Michigan State Police
Ms. Root will be speaking on behavioral threat assessments – what they are and how they could be implemented along with pending legislation.
Kim Root is the Manager of the Office of School Safety within the Grants and Community Services Division of the Michigan State Police. Kim assumed this role in May. For the 11 years prior, she served as the Executive Director of School Safety, Communications and Strategic Initiatives in Huron Valley Schools, located in western Oakland County. In her role with the school district, she developed Emergency Operations Procedures, trained all school staff in the principles of RUN HIDE FIGHT, and assisted with facilities assessments on all 15 school buildings. Ms. Root has also served as the chief spokesperson for Emergent BioSolutions, the only manufacturer of an FDA-licensed vaccine for the prevention of anthrax disease. Kim has also held positions in the Michigan Legislature and U.S. Senate.
Kim is a proud graduate of Michigan State University and considers March Madness the greatest time of the year. She and her husband have five children and six grandchildren and recently relocated to Spring Lake, Michigan.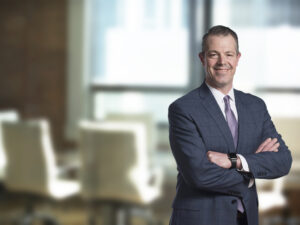 Robert Schindler
Senior Associate with Miller Johnson
Mr. Johnson will discuss Human Resources and personnel issues with a focus on shared time staffing.
MANS School Law Seminar 2023